Tools for Thought Map
Mapping the thinking tool landscape with collective intelligence.
Current Tools4Thought Scorecard (demo)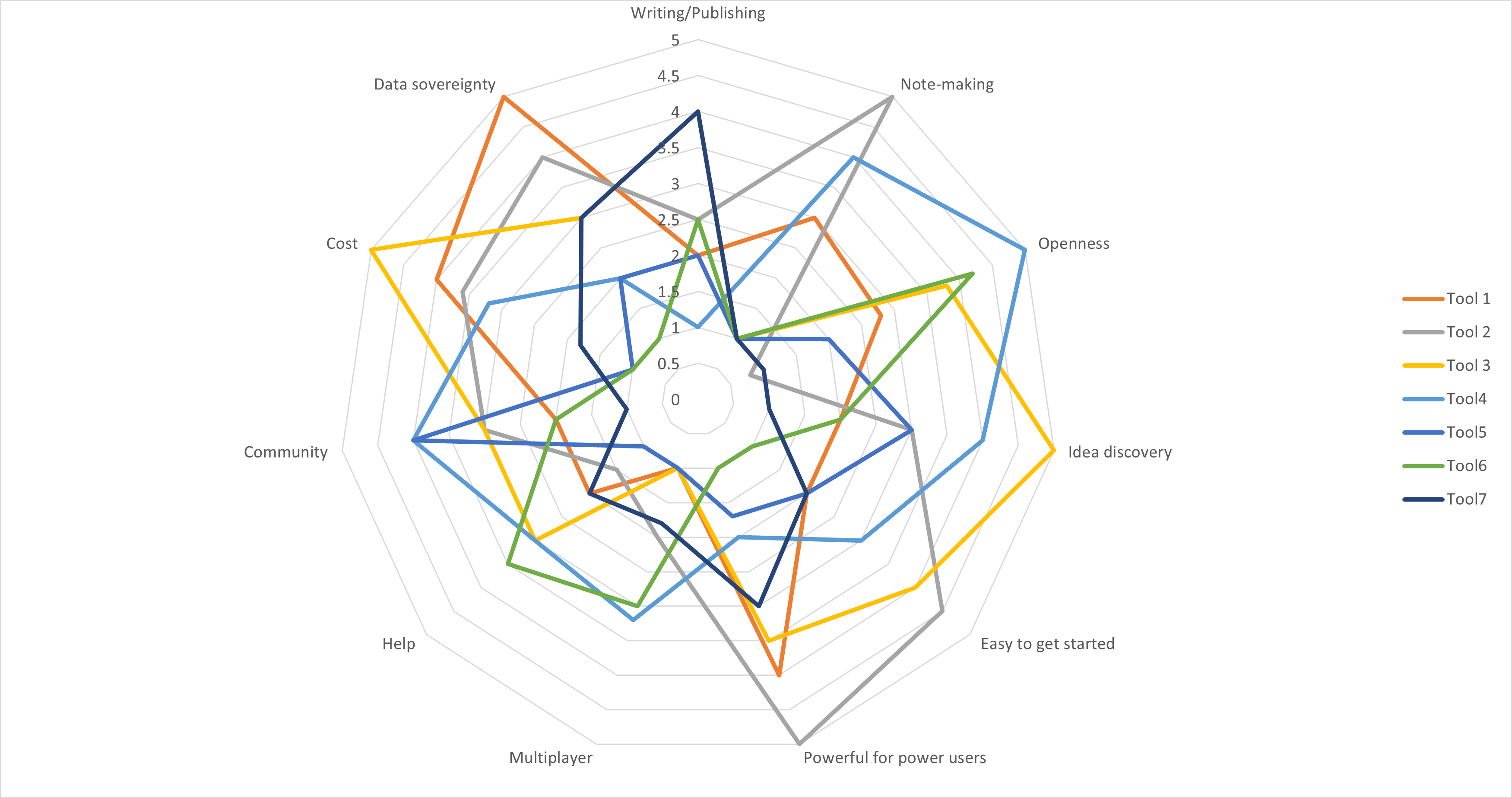 (demo) 7 Tools for Thought scored using the current 11 dimensions. Data extracted from NN personal profiles.
Most popular Tools
(demo) Table of Tools with Number of Personal profiles mentioning it
See all Tools.
Latest People
(demo) List of Personal profiles
See all People.
Get help and Join in
---
Revision Notes
2023-01-11: (ML) radar diagram upgraded.
2023-01-08: (WLA) radar diagram only shows 4 tools. need to edit original image and delete the first "Tool 1" text line.
(WLA) relocated radar diagram to the _attachments folder